Split system air conditioners are created to cool single rooms, including for example living rooms or bedrooms. The majority of split systems are usually more energy-efficient than many similar portable or window AC systems.
Split system air conditioners are a more cost effective option for cooling smaller areas than a reverse cycle ducted system. Individual temperature control to each unit makes these more efficient.
Most split system air cons incorporate a reverse cycle setting in an effort to keep the cold out during winter in addition to cool temperatures in summer, for that reason a split system A/C system is an effective investment for any season – which makes them perfect to use around Perth. Split system air con is also likely to run more silently than other kinds of air conditioning units and often include air purifying and dehumidifying features to increase your household's air quality.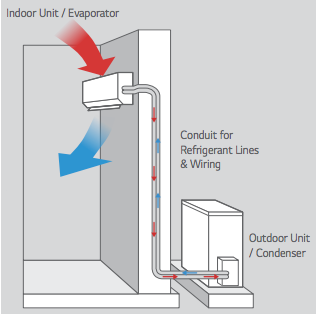 What is an
Aircon Split System?
When we talk about a split system air conditioner, it is essentially about a system with a piece of equipment indoors (evaporator) and another outdoors (condenser). It is a type of central air conditioning, which is the most common way of cooling your home.
The inside unit is wall-mounted.
The outdoor unit is a standalone compressor.
In summer the job of the inside unit is to absorb heat while the one outside makes sure that heat is expelled from the cooled area. In winter this is reversed and the heat from the condenser motor is used to help warm the indoor area which makes them a very efficient heater.
Why Use a
Split-Type Air Conditioning Unit
One of the important qualities of a split AC that makes it different from conventional HVAC units is that it does not need ductwork. As a result, it does not require any major installation. You will utilise a system with a connection of tubing and electrical wires.
For many Australian homes, a split-type air conditioner is an excellent option to keep indoors cool, especially during the hot summer days. Here's why:
It decreases energy expenses since it does not need ductwork, lessening heat or energy loss.
 Split-type ACs are easy to install. They only require small holes to accommodate the wiring and tubing.
 The aircon offers climate control where several units provide heating capabilities, along with cooling.
 They are wonderfully quiet. No one wants to sleep in a room with a constant humming sound.
ACSIS Air specialises in Daikin, Mitsubishi, and Panasonic split-type air conditioners. Call our ACSIS experts on (08) 9331 4366 or visit our website to know more about the products and services we offer.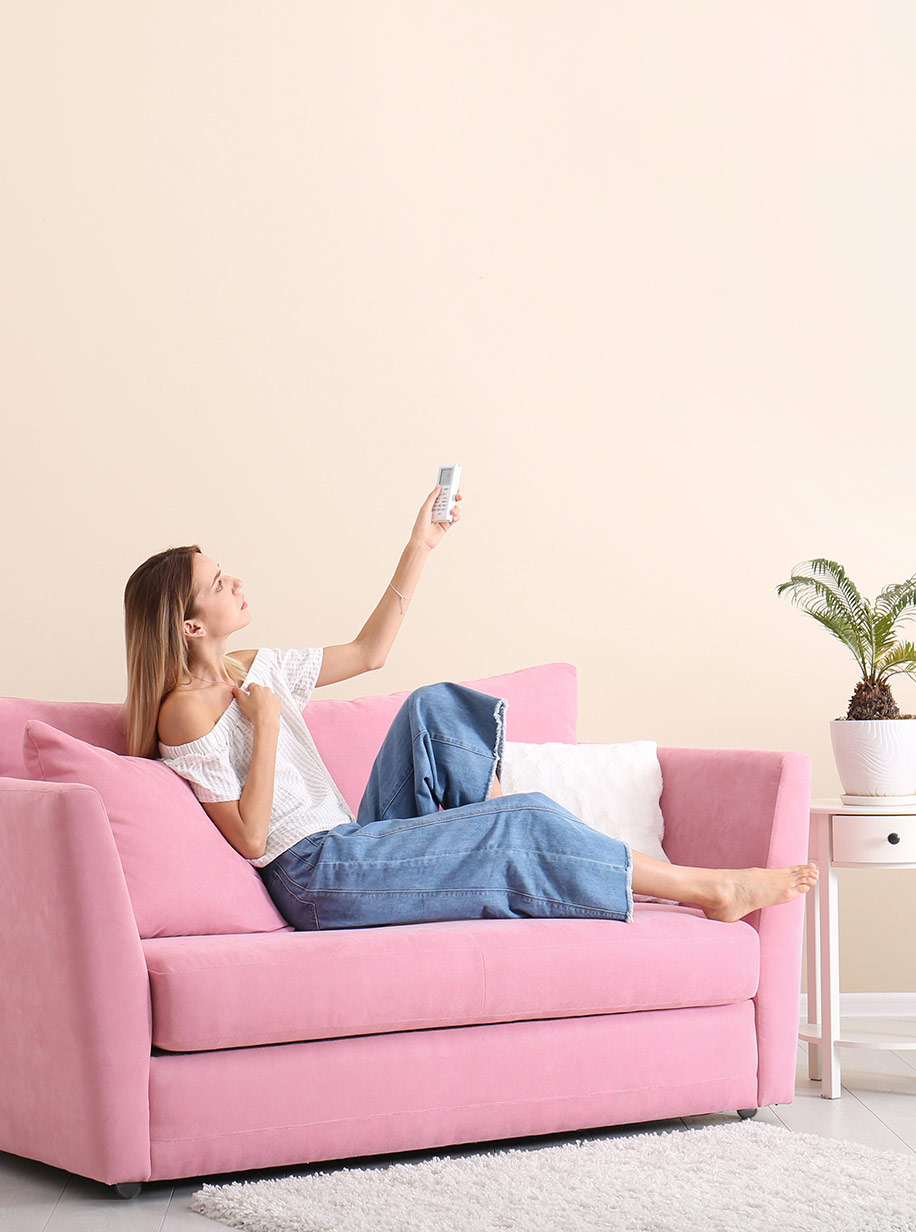 Split Systems Air Conditioning
for Perth
Energy efficient heating and cooling for your Perth home
Best for heating & cooling one area of your Perth home
Compact size
With split system air conditioners you have a choice of 'Cooling Only' but this option would generally only be worthwhile in the warmer climates that don't have a very cold winter, or 'Reverse Cycle' this option gives you the warmth required in winter and cools your room to a very comfortable level in summer.
The Zena has aesthetic appeal and compact form factor, the front panel lifts during operation. The Zena comes in White Hair Line or Black Wood finish.
The Zena uses R32 refrigerant which is more energy efficient and has a lower global warming potential factor than R410A.
The Filter reduces odours as well as trapping airborne dust particles and absorbing bacteria.
The Dry Function Program reduces humidity and controls the airflow and temperature in the room, if the room starts to warm up too much it will automatically change to cooling mode.
The 2 Area Intelligent Eye will sense if the room is empty and after 20 minutes adjusts the temperature to save energy, when you re-enter the room it changes back to the set temperature.
This unit has built in Wi-Fi that you can operate through the D-Mobile app.